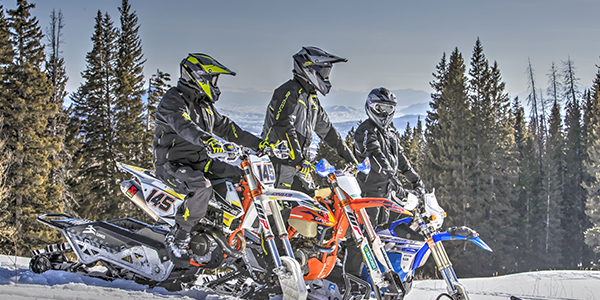 Available in 4 colorways. The Summit Helmet is an open face, injection molded polycarbonate shell. The dual forehead, chin and rear exhaust vents increases airflow.  The fully removable polyester moisture wicking liner and cheek pads add to the comfort level of the Summit. This helmet is also DOT and ECE Approved and includes a breathbox, chin curtain and vent plug kit but the greatest feature of the Summit Helmet is the built in MIPS Brain Protection System.
MIPS

The MIPS technology was developed in Sweden in 1996 and is scientifically proven to reducerotational motion by absorbing and redirecting rotational energies and forces transferred to the brain from angled impacts to the head.
This is How It Works
In a helmet with MIPS Brain Protection System (BPS) the shell and the liner are separated by a Low Friction Layer. When a helmet with MIPS Brain Protection System is subjected to an angled impact, the low friction layer allows the helmet to slide relative to the head. The MIPS BPS is designed to add protection in helmets against the rotational motion. The rotational motion is a combination of rotational energy (angular velocity) and rotational forces (from angular acceleration) that both affects the brain and increases the risk for minor and severe brain injuries. MIPS BPS has been scientifically proven to reduce rotational motion when implemented in a helmet by absorbing and redirecting rotational energies and forces transferred to the brain.
The Great Misconception
Accident statistics show that many injuries occur due to angled impact to the head. However, in standard helmet tests the helmet is dropped vertically onto a flat surface. The results are helpful for measuring precise vertical impacts, but far inferior for measuring the more realistic scenario of an angled impact. MIPS has been developed for reality and increases protection against angled impacts.
The Arctiva Summit Helmet is loaded with features and safety precautions all for under $150, visit your local Parts Unlimited dealer for more information.