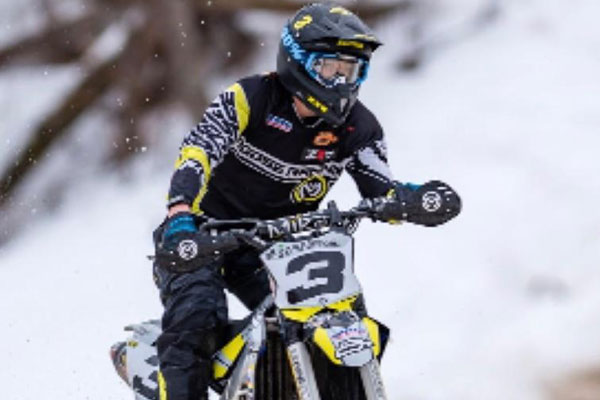 When Harris Huizenga, the high school junior from Bismarck, North Dakota first jumped on a snowbike from his dad's shop, Full Throttle Motorsports, little did he know it would open up a whole new world. Harris took to the relatively new machine so well he wanted to race them competitively.
2017 became a break out year for Harris, he qualified for the Winter X Games in Aspen where he competed as the youngest competitor but that didn't keep Harris from having a strong showing with a top 10 finish.
Over on the inaugural AMA Snowbike Championship Series season, Harris showed he can compete with the best the sport has to offer by scoring a 1st place victory in Round 4 at Detroit Lakes, Minnesota. How did Harris follow that performance up? With another first place victory the following week in Hill City, Minnesota. Adding some top ten finishes and Harris was in the hunt for the 2017 Championship for the final two rounds. Despite riding hard and being competitive Harris didn't grab the championship, however that has made him only more hungry for the next season and to continue building on what he learned in 2017.