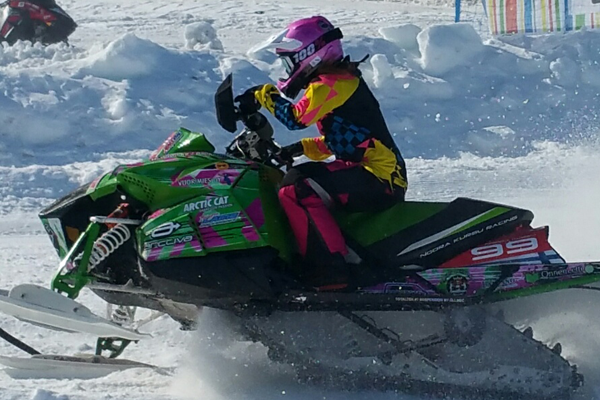 The 2016-17 racing season in Finland has been one of great success for Arctiva sponsored Noora Kursu. The seventeen year old from Rovaniemi started riding in 2012 and entered her first race in the spring of 2013. Noora jumped on an Arctic Cat for a full race season in 2014-15 on the Women's Series.
After an offseason of hard gym training Noora came into the 2016-17 season looking at that number 1 spot in the FIM Womens Snowcross World Championship.
The season kicked off in Suomu on January 7th, where Noora quickly established she was going to be a force to be reckoned with on the series in 2017 by grabbing first place and with that she was of and running.
The dominant performance by Noora this season was capped off by another first place victory on April 4th in Levi. That makes nine first place victories this season out of eleven races, add another 2nd place victory on February and you can see why Noora has set herself up to be the one to beat for years to come. Arctiva congratulates Noora Kursu on her 2017 Championship and looks forward to being part of more in the future.